Company Details
Name : Penguin, Inc.
Established : September 25, 2013
Address : 1-21-3 Kikkoshin Ni 76, Hanegi, Setagaya-ku, Tokyo, JAPAN 156-0042
URL : https://www.penguinsky.net
Business Details
Overall brand marketing.
Brand development with the goal to create new, precious value for companies, products, goods, people, and services.
We cover plan implementation to consumer motivation, plus build mid to long term brand strategies.
Why PENGUIN?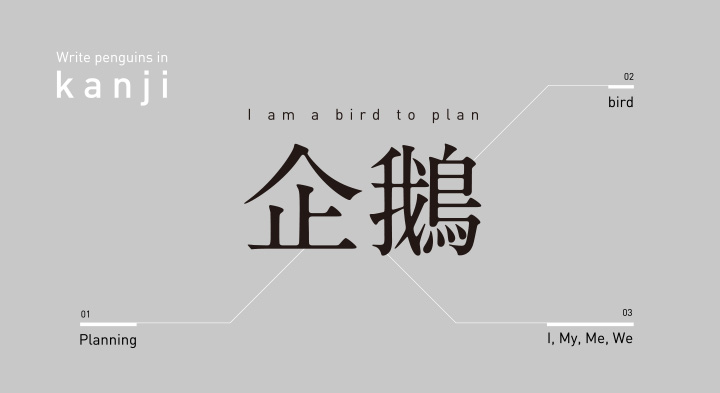 In Japanese, penguin is written using the characters for "planning" and "bird". In other words, we are like "birds that fly with plans." This is the motto we hold to our hearts as we try to make the world a better place.

Fly further and further... To a place where we can "think about" brands and create their "origin".

What is the brand comprised of? What meaning does it have? How can we grow consumer interest and make that brand appealing? These are the questions our company always aims to answer.
Whether it be for a specific product or service, or the advertising/promotion of that product or service, we create brand value by focusing on the relationships between our employees, our clients, and their consumers, be it visibly or behind the scenes, using the connections between our various business activities.
For us, branding is a multifaceted challenge that begins with creating a strong bond between a company and their consumers, and use that bond to carefully build a brand image with high communicativity. We will then lead that brand to high profitability by maintaining a leading position in the market.

This know-how we have is a result of our years of experience. And now, 2018... We are finally ready to begin our own in-house branding project...